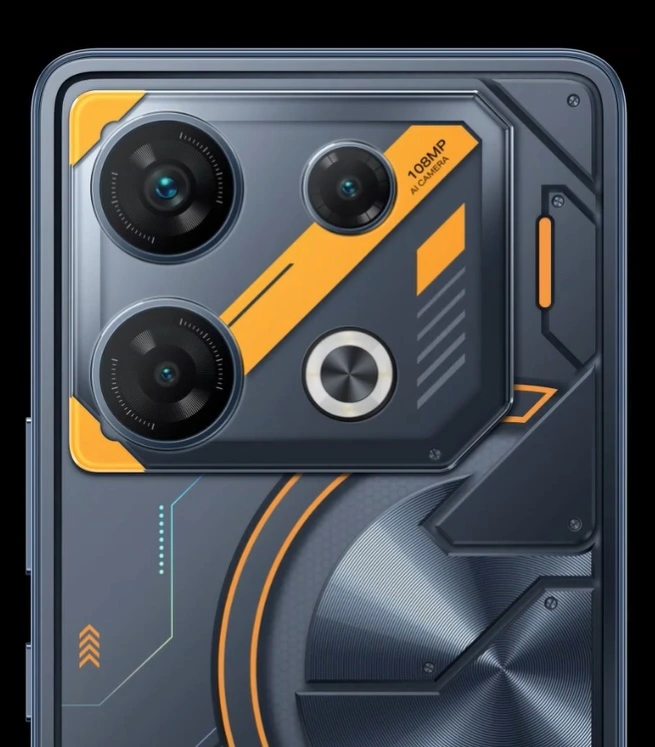 Infinix GT 10 Pro Review. Best Smartphone Under 20000 !!
Do you love playing games in mobile, if yes than Infinix GT 10 Pro the smartphone you will love to have. And all in under rupee 20000. And under the budget of 20000 it's the best gaming smartphone you can ever imagine.
We have done our research in order to bring this article to you to make your decision like whether it will fit to your need or not, quickly and without any hesitation.
Let's see first its configuration.
Infinix GT 10 Pro Configuration
It comes in this specification
6.67" FHD+ 1080×2400 LTPS AMOLED display with 900 nits' brightness, 60/90/120Hz refresh rate and 360Hz@ 2Fingers Touch Sampling.
MediaTek Dimensity 8050 CPU And Mali-G77 MC9 GPU
In display Finger Print Sensor
Storage Is 256 GB UFS3.1 Expandable Up-to 1TB
RAM 8 GB LPDDR4X extended up-to 16GB during high Speed
108MP+2MP+2MP (1/1.67" SENSOR, 6P lens, PDAF) Rear camera 4k 30fps and 32MP front camera 2k 30fps
5G 14 Bands Support
5000 mAh battery 45W charging capacity
Dual Nano Sim slot and Dedicated Micro SD card slot
BT 5.3 And wi-fi 6
USB type-C and 3.5mm Audio jack
Android 13 / XOS 13
Stereo Speaker
GPS
Infinix GT 10 Pro Review
The Infinix GT 10 Pro is the most promising Gaming Smartphone Under rupee 20000 in India you can get. It's even most powerful smartphone Under 20000 rupees In India. And first 5000 people will get the Gamers Box Packaging. As you know it's a Gaming smartphone. So, let's check this phone in some points.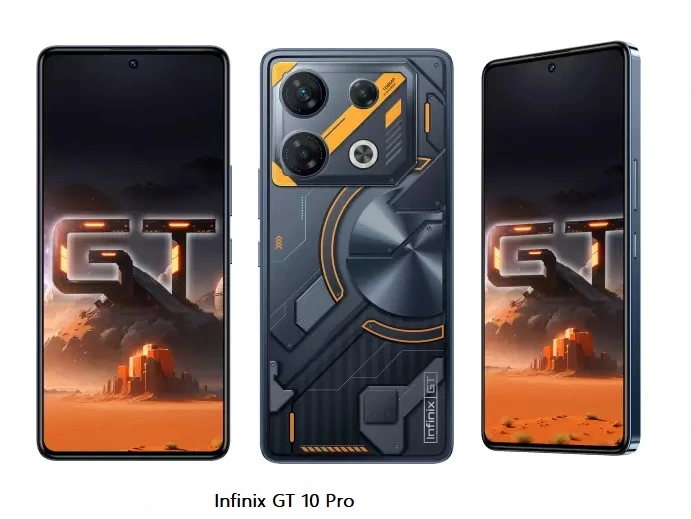 Performance
When you talk about the gaming smartphone. All you talk about the performance of the smartphone, like how the smartphone performs when you start gaming on it.
Infinix GT 10 Pro comes with MediaTek Dimensity 8050 CPU and Mali-G77 MC9 GPU which helps this smart phone to be super smooth while gaming.
Its Touch screen also works very fast while gaming its 360Hz touch sampling does the magic.
Over all in terms of performance it's Pretty impressive.
Storage And RAM
It has 8 GB Ram which extended up-to 16GB while phone is using it max speed potential RAM is LPDDRX4 which is very fast. And it comes with 256GB UFS 3.1 Storage which is also very Fast.
Camera Performance
108MP+2MP+2MP Camera is average all though its big sensor looks very Promising on paper but its average in performance. Its capable of talking 4K 30fps Videos.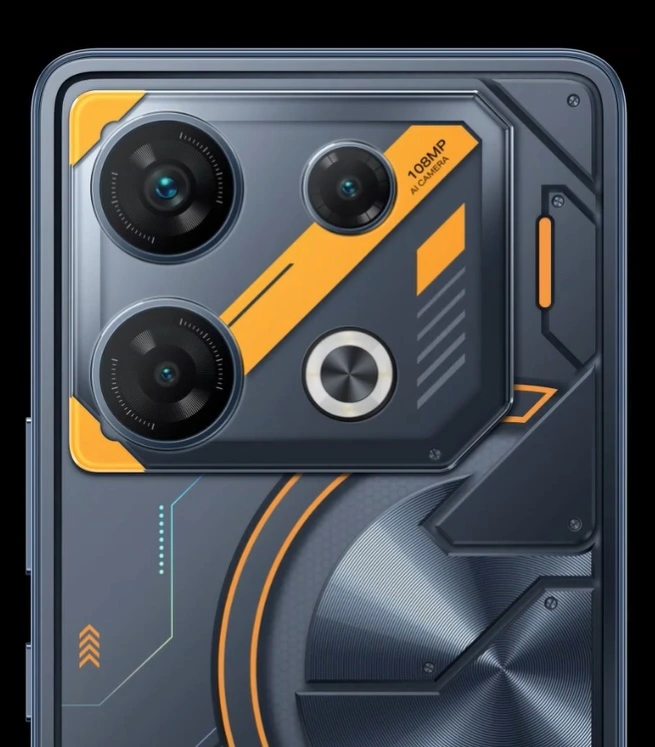 Surprisingly its 32MP front facing Camera is Pretty good. It reflects the numbers it has it took brilliant images. It is also capable of Recording 2K 30fps Videos.
Infinix GT 10 Pro is dedicated to Gamers out there hence the camera department just looks like it's only done formality.
OS And Software
Infinix GT 10 Pro works On Android 13 And has OSX 13 by infinix. And its bloatware free you will not get any kind of bloatware in it. So it performs very smoothly.
Network And Connectivity
Infinix GT 10 Pro is 5G smart phone and it supports 14 5G bands out there. it has all the necessary connectivity options you need like Bluetooth 5.3 Wi-Fi 6.
It has USB-C and 3.5mm Audio Jack Yes IT Has. Along with 2 nano sim slot and dedicated micro SD card Slot.
Display Of Infinix GT 10 Pro
This smartphone comes with 6.67 inches FHD+ Display it resolution is 1080×2400 its 900 nits bright and it comes with 60/90/120Hz refresh rate simultaneously. And it has also an in-display fingerprint sensor in it.
It has very thin bezels and good viewing angle.
Display looks very impressive on paper and also works very well. While using the phone out there for gaming it did not lags. You will not see the frame drops there.
AnTuTu Bench Mark of The Infinix GT 10 Pro
It Has AnTuTu Score of 674253 which is pretty impressive for this range
Gaming Performance of Infinix GT 10 Pro
Everybody who will buy this Smartphone will definitely will look for the gaming performance of the phone. And this phone does the justice for the specs. It does not lag and you will not face any frame drop.
You can easily play games in 60fps without any problem. It's touch screen gives you very good feedback over gaming.
Battery Life
Infinix GT 10 Pro Comes With 5000 mAh Battery which is pretty decent for this range of smartphones specially if you are gaming. It has 45W charger inside the box and L shape Braided USB type C cable.
The L shape Cable design in such a way that it will not disturb you while you do your gaming.
Our Verdict
If you want a smartphone with the high-quality performance under the budget of 20000 rupees, then you will not be disappointed by this smartphone. And you will get high quality gaming experience with it.
Ig design is also very good. Infinix Say it Cyber Mecha. It's In hand feel is very nice it is 188 Grams of weight.
Main camera performance is average but selfie one is good. It has good battery and better connectivity.
Overall, you can go for it if you are looking only at performance and want a smartphone you can game with.
And If You Want Premium Flagship Smartphone you Can Read About This One Here.