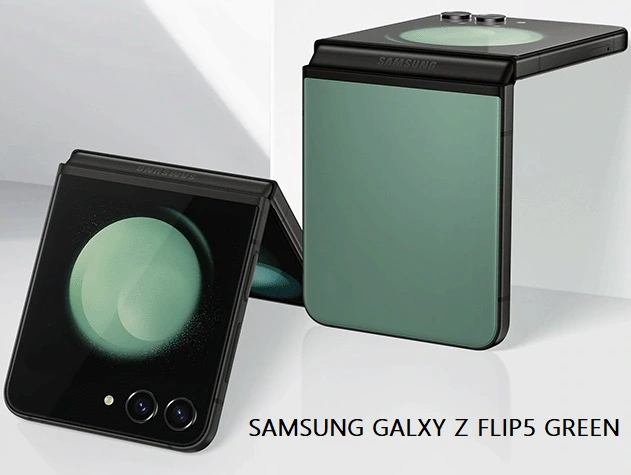 Samsung Galaxy Z Flip5 Review
Hello every one, after the launch of the folding display smartphones, the era of flip phones has once again arrived. The new folding or flip smartphones are stylish in terms of looks but also have capabilities to outperform some of the giants out there. And on that note Samsung has just launched the New Samsung Galaxy Z Flip5 the new flip phone with the folding display itself.
The screen size is 6.7" and consist of Dynamic Amoled 2x display.
So here we have done a smart work for you guys as we always do, we have researched so many YouTube review videos and read so many review Blogs and here we compiled the common and best points so that you can make your decision very easily about the Smartphone New Samsung Galaxy Z Flip5.
So, let's see its Configuration First.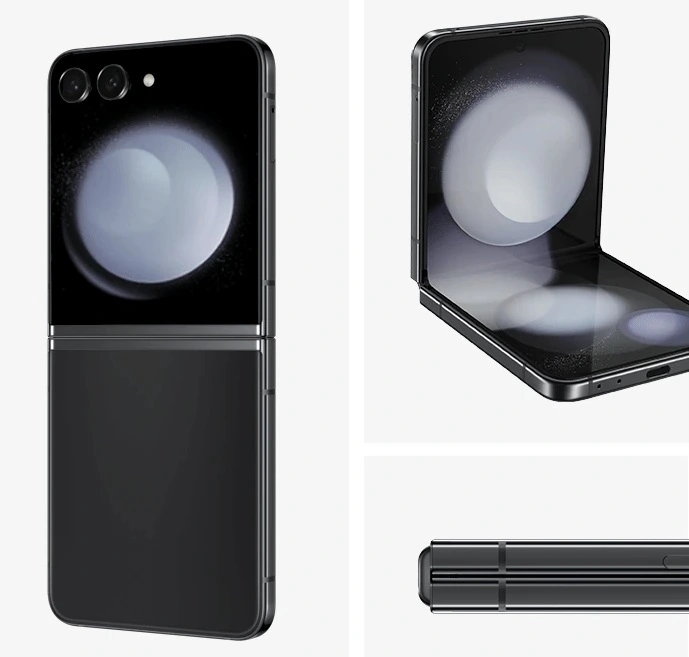 Samsung Galaxy Z Flip5 Configuration
The Samsung Galaxy Z Flip5 consist of
It has 6.7 inches foldable Dynamic Amoled 2x Display with HDR10+ and 120hz Refresh Rate and secondary Display is 3.4 inches Super Amoled
Corning Gorilla Glass Victos-2
Powered with Android 13, One UI 5.1.1 with 2yrs Software Updates
QUALCOMM's Snapdragon 8 Gen 2 For Galaxy and Adreno 740 GPU
8 GB LPDDR5 Ram 3200 MHz and 256 GB Minimum Storage Option Which Goes Up to 512 GB with UFS 4.0 Support.
3700 mAh Battery
25W wired charging support and 15W wireless Charging support also support 4.5W power share you can charge your other device with it.
12MP + 12MP Dual camera (First 12MP Ultrawide f2.2 Aperture + 12MP Main Camera with OIS f1.8 Aperture) 4K 60fps with LED Flash and 10MP selfie camera 4K 30fps f2.2 Aperture.
USB Type-C 3.2
No 3.5 mm Jack and SD card Slot
IPX-8 rating Water Resistant
Aluminium Frame design
Gray, Blue, Green, Mint, Graphite, Lavander, Cream in colours
Samsung Galaxy Z Flip5 Review
First of all, the new Samsung Galaxy Z Flip5 is made up of recycled materials for the environment safety and its very sturdy at all.
Colour Options are Gray, Blue, Green, Mint, Graphite, Lavander, Cream which is very stylish in terms of looks.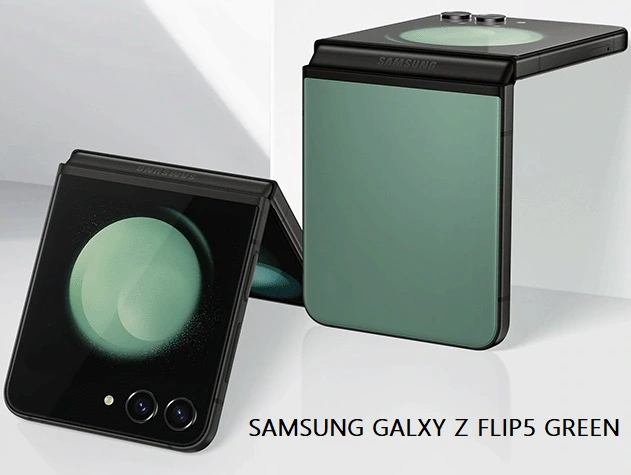 Display
Its aluminium frame makes it so durable so that it can survive small drops so easily. And all thanks to corning gorilla glass victor-2 its display is also very safe while on drop but don't drop to test it.
Its screen is tested 200K times for folding and its flex hinge is so durable and long lasting. Also, the crease of the main 6.7 inches folding display is very flat compared to its previous cousins. And looks very good in all indoor and outdoor conditions.
Samsung Galaxy Z Flip5 Camera
Camera performance is decent you can capture 4K videos at both of the front and back camera 4K 60fps from main back and 4K 30fps from selfie one.
Its main camera is 12MP + 12MP Combo with ultrawide and OIS features inbuilt and capable of capturing your moments seamlessly.
Its 10MP selfie camera is also very good at capturing Images.
Performance and OS
Now let's talk about its performance the QUALCOMMs Snapdragon 8 Gen 2 For Galaxy is very Good at handling daily tasks it will not lag so easily.
It's supported by 8 GB Ram And 256 GB Storage which is in option of 512 GB storage. And with the Adreno 740 GPU you can also enjoy your Games.
Samsung Galaxy Z Flip5 runs on Android 13 And ONE UI 5.1.1. Samsung has promised 2 years of software update on this device so that New Samsung Galaxy Z Flip5 is also future proof.
Battery Life
Now talking about the battery life its 3700 mAh battery is capable of lasting for a Day easily and if you need it supports 25W wired Charging support and 15W wireless charging Support.
It also supports revers charging with 4.5W so you can charge your other devices with it.
Battery seems less in terms of number but in the real-life performance it last for a day for normal usage.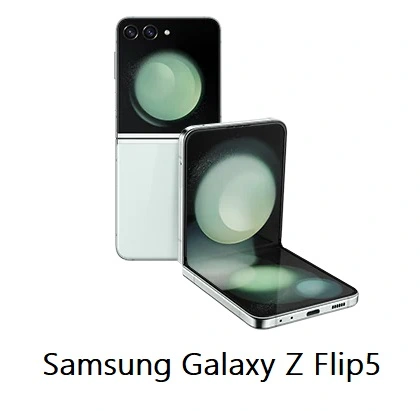 Our Verdict
In our words the New Samsung Galaxy Z Flip5 is Capable of doing all your Daily Task so easily. It will not hang very easily. Also, you can customize its secondary display according to your usage.
The new Samsung Galaxy Z Flip5 is very stylish in terms of looks and feels so safe you can shoe off this one in public and you will definitely grab attention of everyone.
Its Flex Hinge is tested 200K times in labs and It still Performs Really Well after that much of testing so that its very safe.
Hence there is so many points that you can go with the Samsung Galaxy Z Flip5 only Con we see as its very Costly so that not everyone going to love this due to the premium pricing. Although it's a premium device so that you must consider its high price as normal.
and if you love the premium device you may love the new MacBook Air 15-inch See it Now