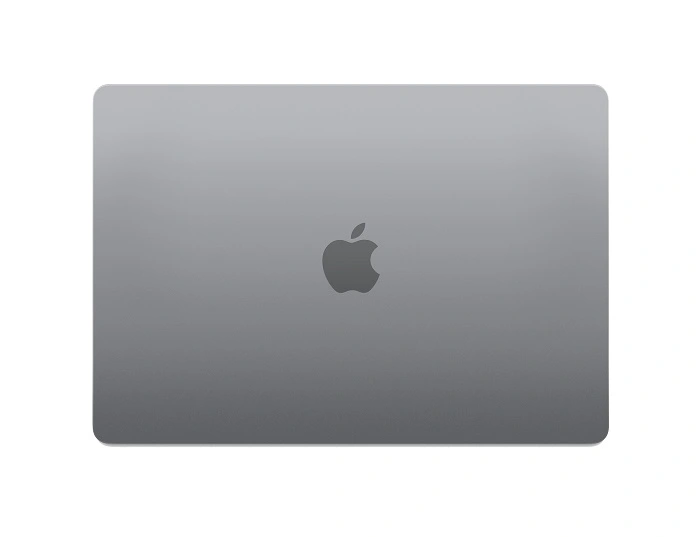 MacBook Air 15 Inch Review
MacBook Air 15 inch is the thing that apple is lacking from so long. And all the reviewers and the most importantly user are those who are constantly talked about the same in previous years.
And after the boom of content creation like blogging and YouTube makes it more needy to have a bigger screen mac version than 13 inches, so that user can do their video editing or content writing easily without banging their Head onto the screen itself.
So here it is the 15 inches version is here to serve you as the mediator between large 16- or 17-inches macs and small 14- and 13-inches macs.
And here in this article we have collected the lots of information about the product by doing online research from various websites and YouTube videos so that we can give you the best and common verdict about the product. To make your decision more easy.
So, let's jump into the configuration of new MacBook 15-inch version that it offers to you.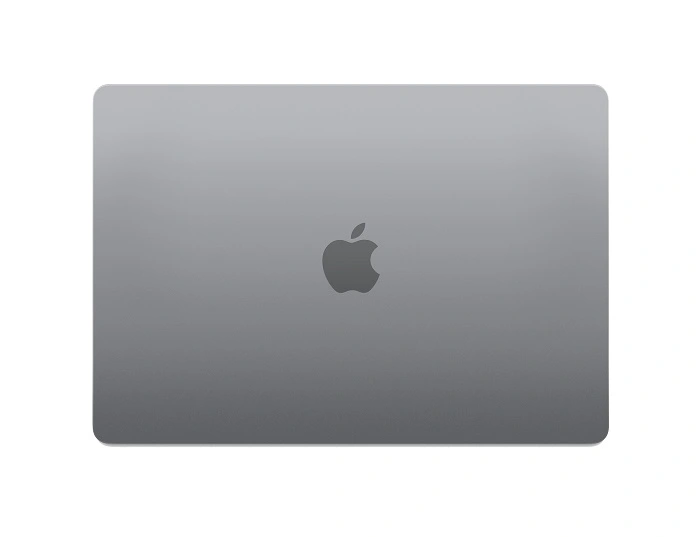 MacBook Air 15 Inch Configuration
The MacBook air 15 inches comes with of course 15.3-inch liquid retina display which is absolutely stunning 2880×1864 resolution.
We will talk about all the specs in detail later in this article first let's see this in overview
It has Apple M2 chip with 8-core CPU, 10-core GPU, and 16-core neural engine.
Minimum 8 GB unified RAM and also 16 GB and 24 GB versions are available
Minimum 256 GB SSD Storage which can goes Up to 2 TB SSD option
1080p FaceTime HD camera
True Tone 38.91 CM (15.3 – inch liquid retina display)
It also comes with 2 Thunderbolt/USB 4 ports
It has minimum 35W Dual USB-C port power adapter with an optional 70W USB-C power adapter
It has MagSafe 3 charging Port
It comes with backlit magic keyboard with touch ID – US English
And optional Final Cut Pro and Logic Pro software
Colour options are Midnight, Starlight, Space Grey & Silver.
MacBook Air 15-inch Review
So, we have already talked about its display its amazing and performs really well in all the conditions and it gives you the best viewing angles all the time thanks to liquid retina display.
Its camera is also very good and performs really well. Apart from that it comes with minimum 256 GB storage and 8 GB RAM option and if you are and early content creator and you want more RAM and Storage you can choose between 16 GB RAM and 24 GB RAM and 512 GB SSD, 1 TB SSD and 2 TB SSD option while Buying this Mac.
Greater your storage and ram will be the better the performance of your mac will be specially if your RAM is on higher Side you will feel the better performance from your mac.
But keep in mind it will cost you extra for each of the higher configuration option.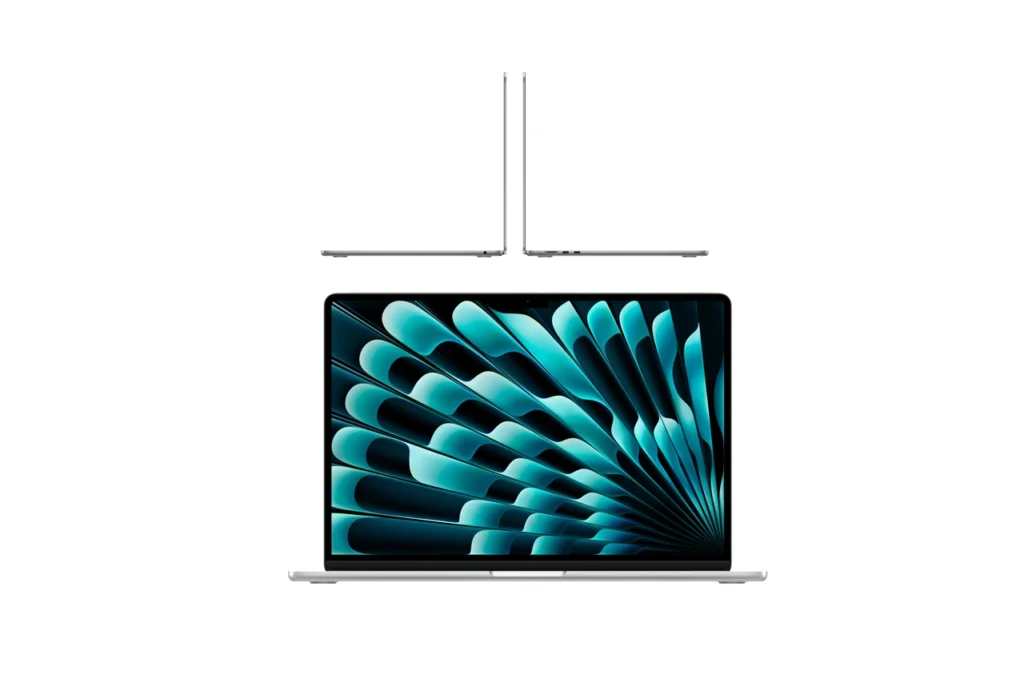 Just like the 70 W USB-C power Adapter will you cost you more than the 35W Dual USB-C port Power adapter. It also offers MagSafe 3 Charging port which is thumbs up in this Mac.
Talking about the ports it offers the 2 thunderbolt/USB 4 ports. Which is again very essential and useful for the year 2023.
And at last, but not the least talking about the Performance of this mac it comes with Apple M2 Chip which is 8-Core CPU and 10-Core GPU, and 16 Core Neural Engine. It has all the power to do your all the multitasking you need without any hesitation.
All the reviewers also mentioned that it has rendered 15-minute 4K video in just 1.38 minute. Which is again in favour of many content creators who want 15-inch system for their work.
Also, it will be best for the new budding creators. Just because of bigger screen and better battery life and absolute great performance out of the box.
The colour options are also good it offers Midnight, Starlight, Space Grey & Silver colour to choose from.
The only con we will say that its price may seems high when you choose the higher Ram and Storage versions. But looking at the performance it Is loved by everyone.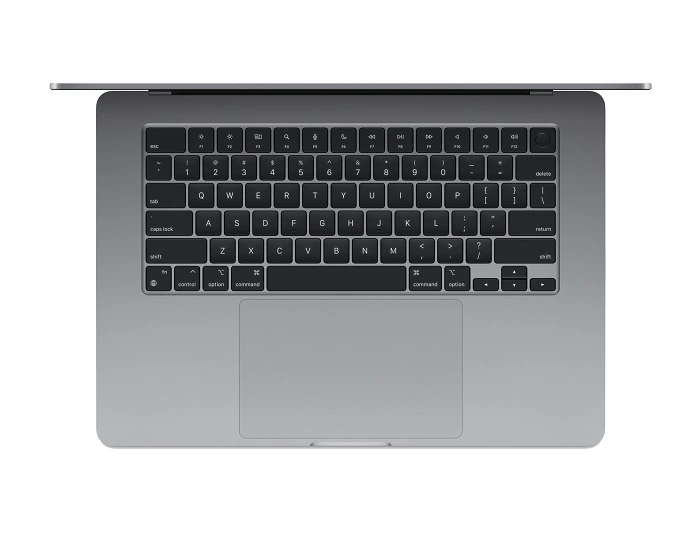 Final verdict
So, looking at the points that we have discussed in the article and from our deep research on the internet and looking at the customer reviews and our own thoughts we found that this device MacBook Air 15 inch is device you can go for in any condition.
Like if you are a content creator or just a normal office user or a student who just brows the internet the 15-inch mac is the go-to device anytime.
You can go for the Mac Book 15-inch any time. It definitely will not disappoint you.
Hope you like the article and found this helpful please also read our top 5 list of best smartphones in all budget ranges